Topsail sophomore Lenora Simms is a typical teen - she likes to play 🎸 read 📚 and a good baked 🥔but there's much more to her. According to her teacher she's "an inspiration to her peers" and is the latest Star News Student of the Week 👏👏👏
https://bit.ly/3EbG99R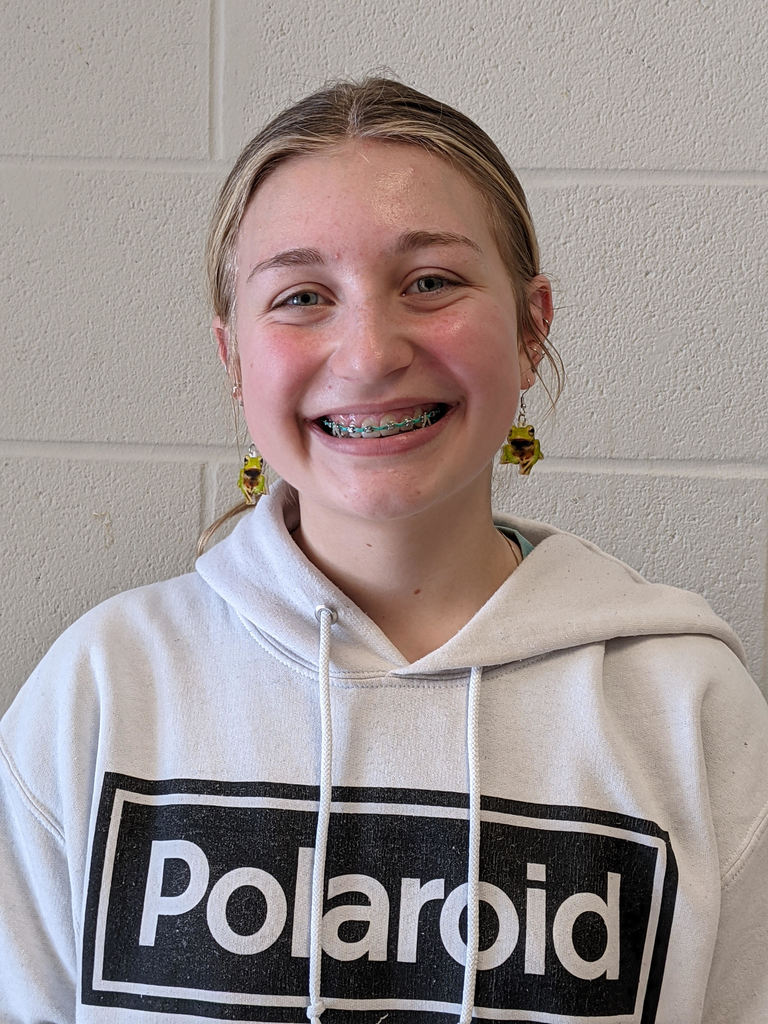 As the 2022 Statewide Primary is nearing (May 17), a reminder that the distribution or display of political materials is prohibited.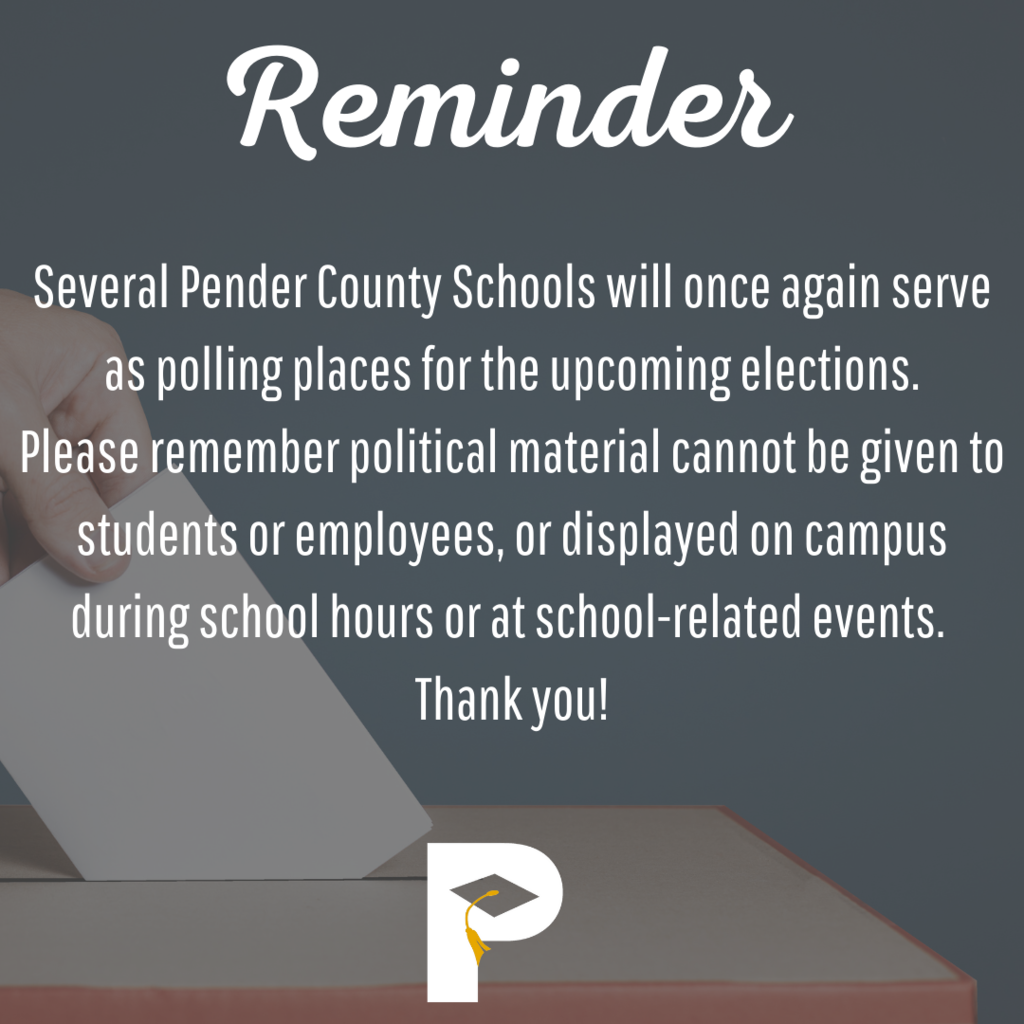 STUDENT OF THE WEEK - Congrats to Topsail Middle's Parker Schlegel for being the latest to earn the Star News accolade. The 7th-grader is "an exemplary student" according to his teacher and enjoys cracking jokes, making people laugh, and math - MORE
https://bit.ly/3udSIOs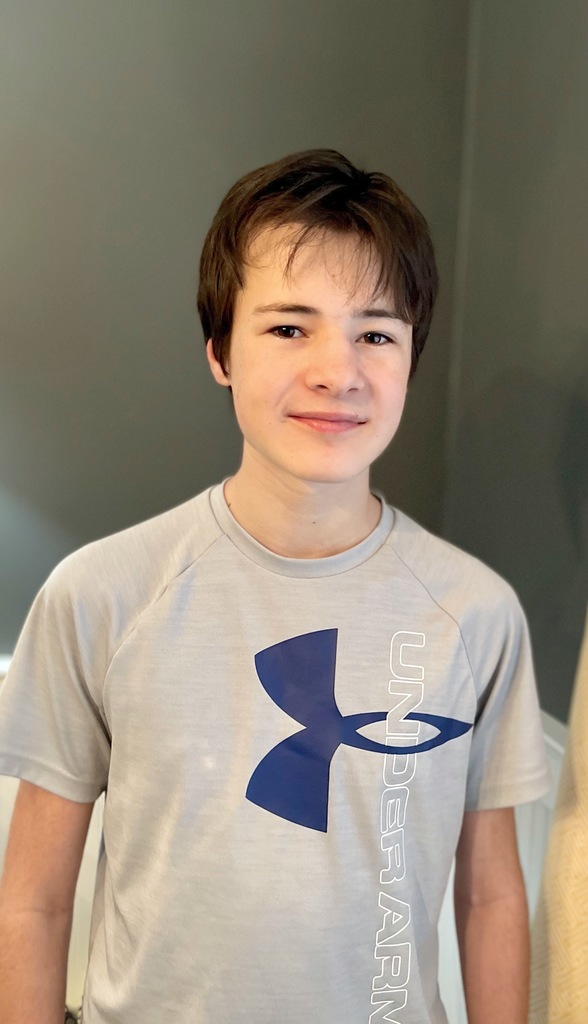 Por favor tómese un momento para completar la encuesta de transporte. Esto ayudará a asegurar que nuestros autobuses proporcionen el mejor transporte hacia y desde la escuela para los estudiantes en 2022-23. ¡Gracias!
SURVEY SAYS - Please take the time to fill out our bus ridership survey. This will help ensure our buses provide the best transportation to and from school for students in 2022-23. Thank you!
https://bit.ly/3uYG05x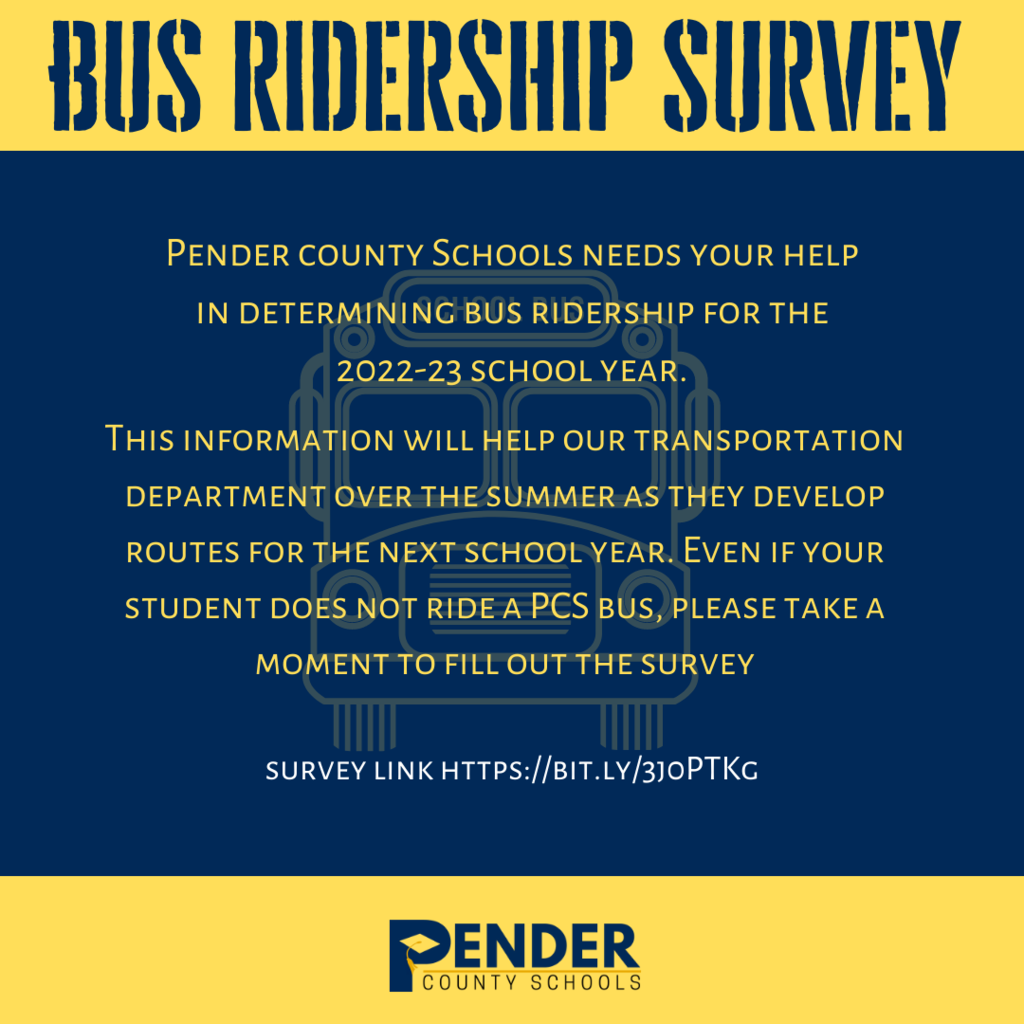 THE STARS ARE OUT - at Surf City Elementary and Middle Schools. Each star represents a student from a military family as April is the Month of the Military Child. Our thanks to all of the children of our service members and veterans for the personal sacrifices they have endured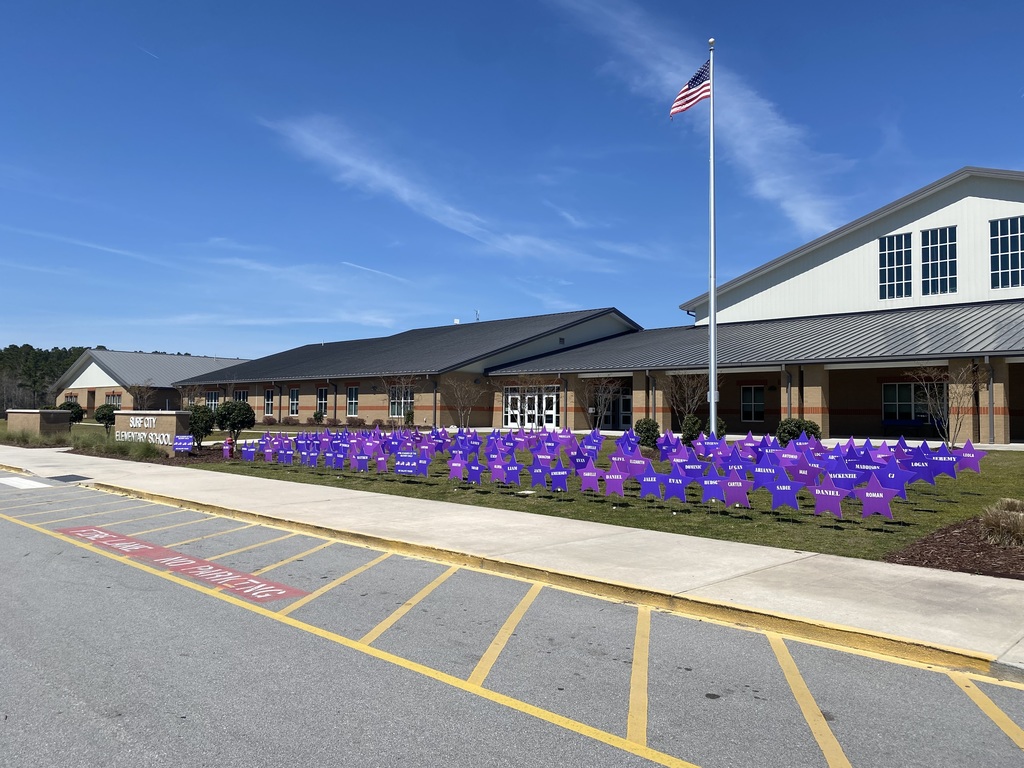 CONGRATUALTIONS - To Pender HS Athletic Director Matt Davis for earning the North Carolina Athletic Directors Association's "Athletic Director of Excellence" award and PHS for receiving the NCHSAA's Commissioner's Cup! #PatriotPride 🏈🏐⚾⚽🥎🏀🎾👟📣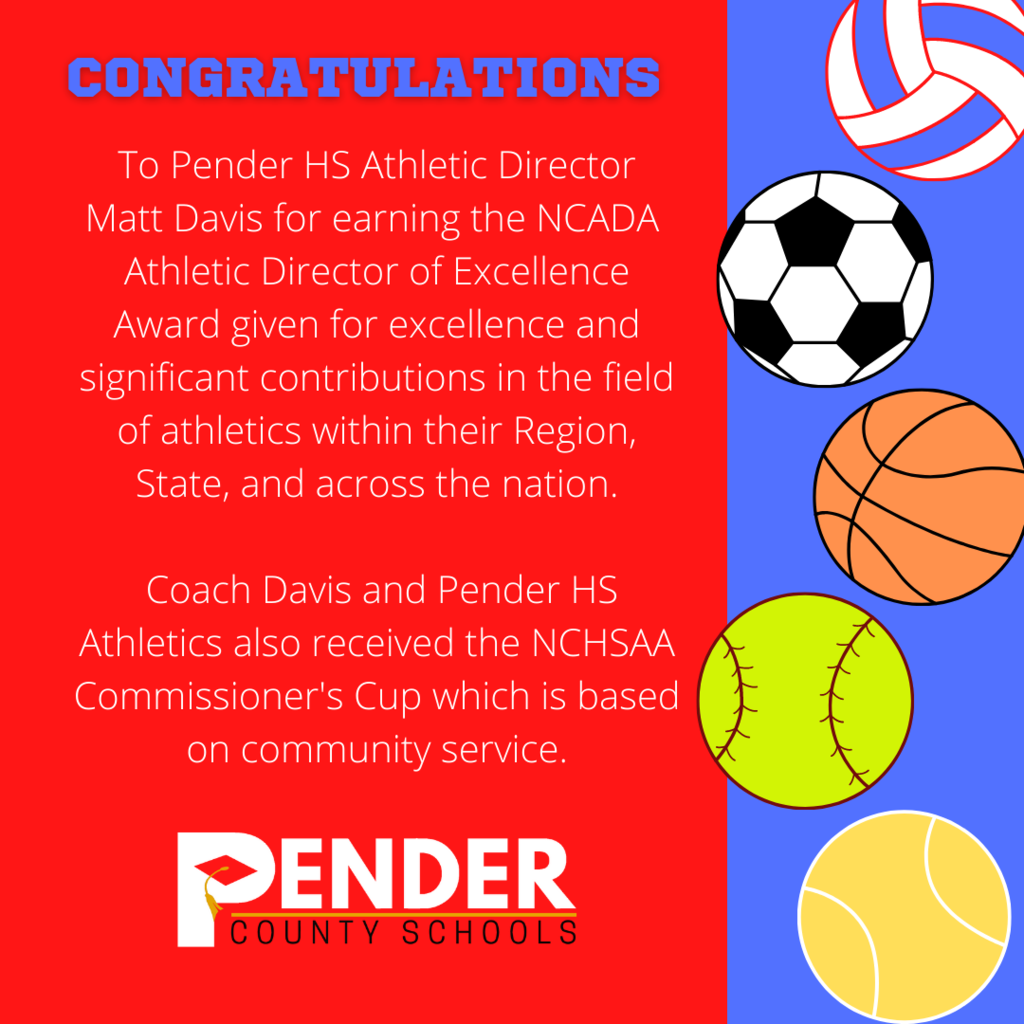 This week we celebrate National Assistant Principals' week. Thank you to all of our APs for their dedication and support of students, families and staff. You are appreciated!🍎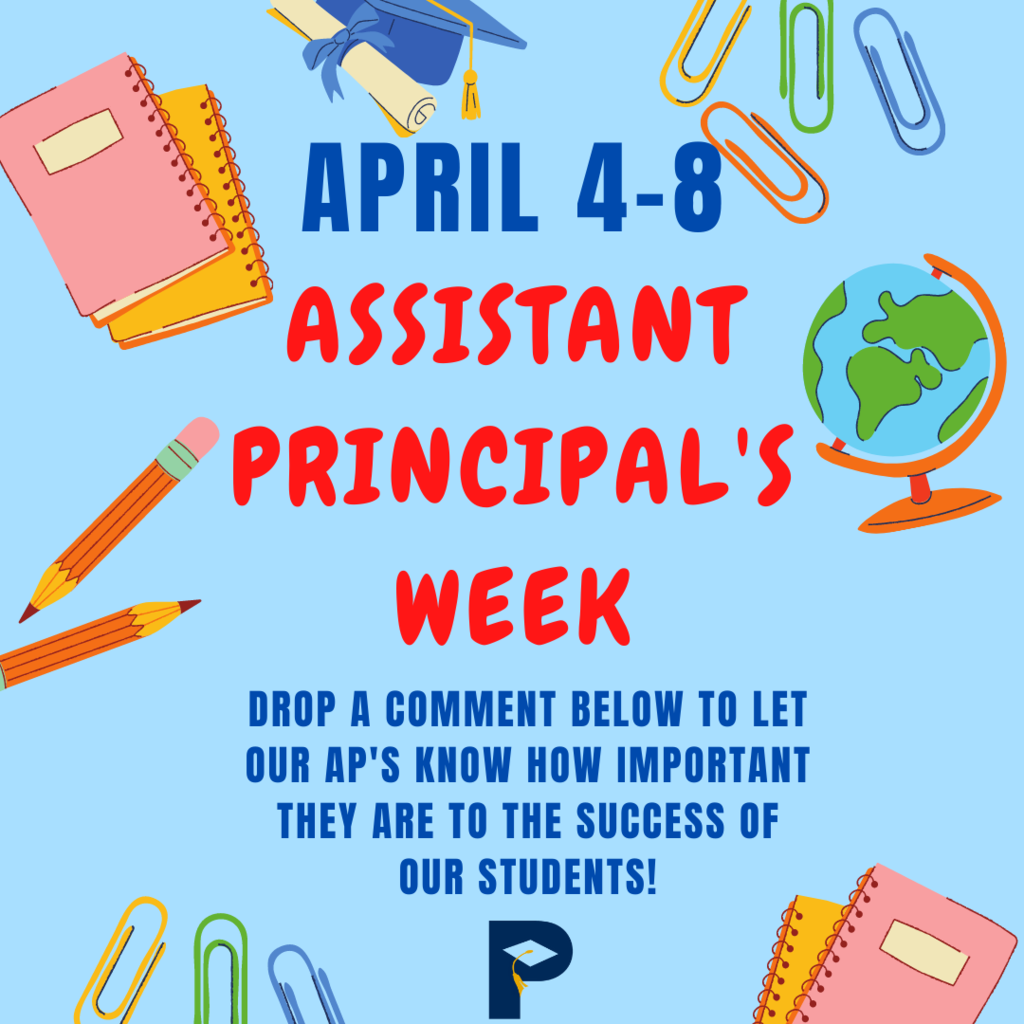 THE MORE YOU KNOW - Today is National School Librarians Day! Take the time to say THANK YOU to your librarian for creating an environment where students can learn day and for helping our children find the resources to continue learning. We ❤all of our PCS librarians!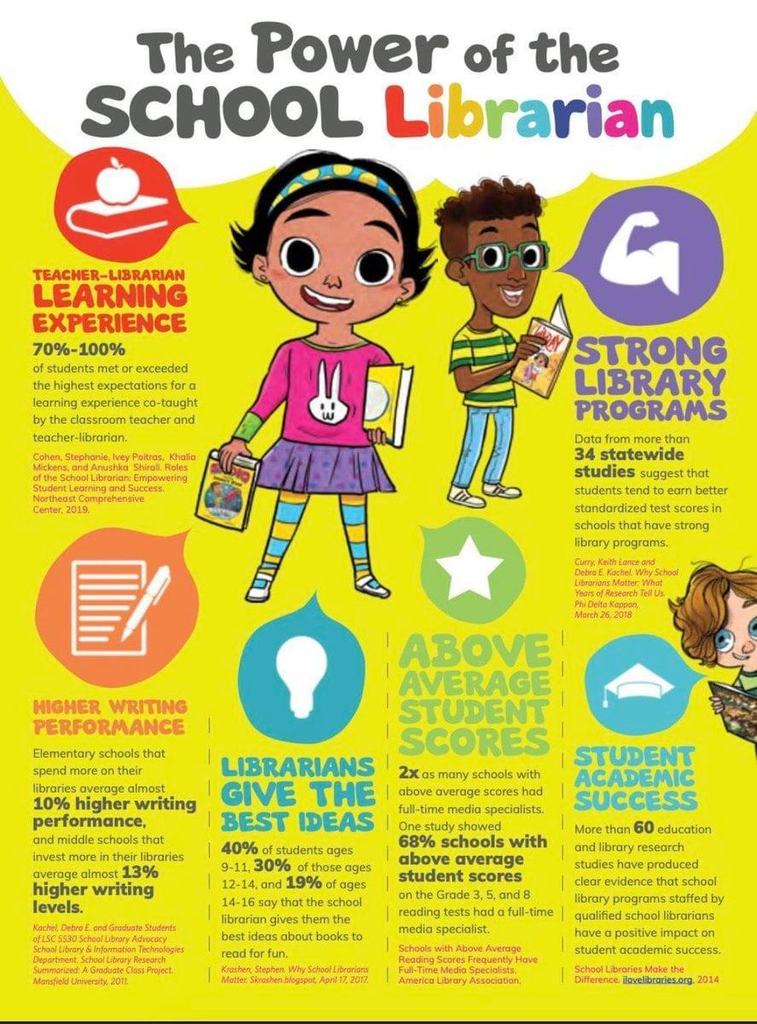 NO JOKE - It's April 1 so here's a look at the March winners in the Publix School Stars promotion. Each will receive a $20 Publix gift card because someone thought they had gone above and beyond at their school. Nominate here
https://bit.ly/3uZshuO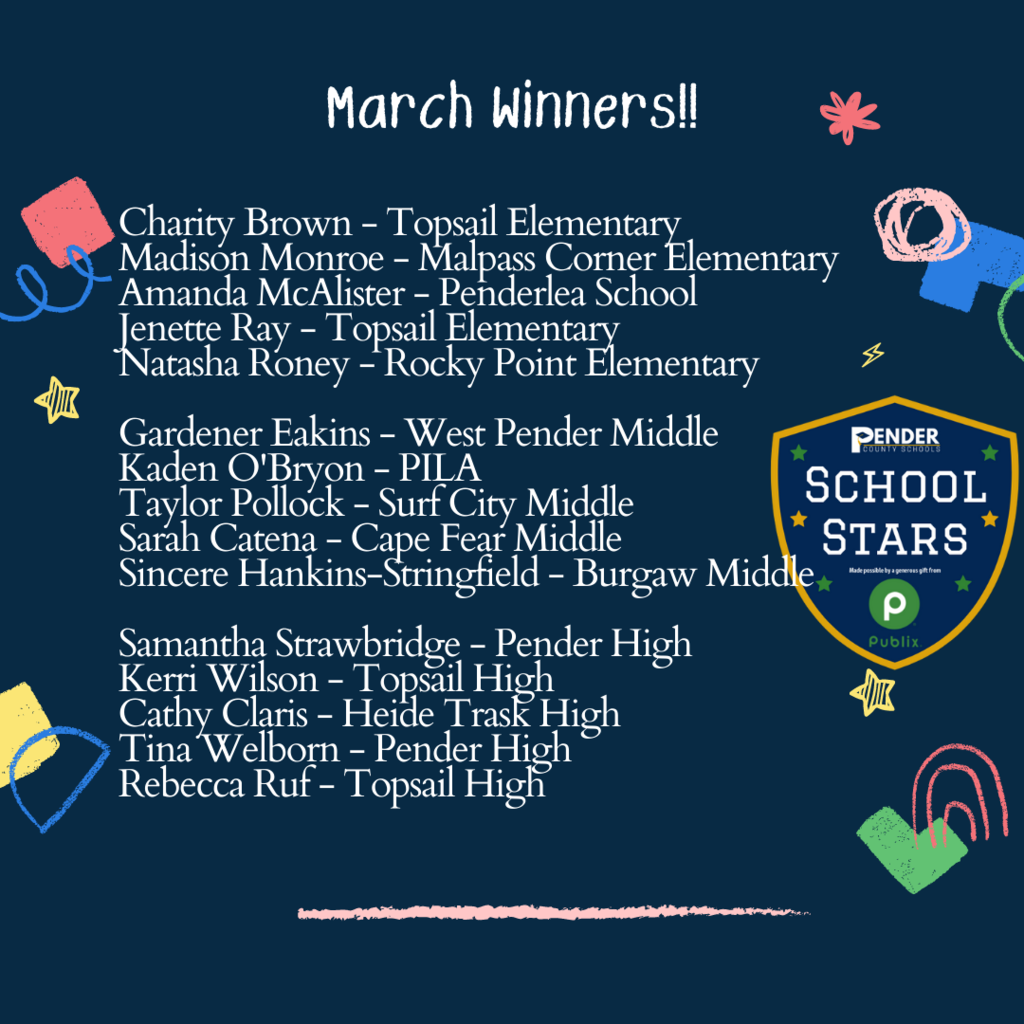 CAREER FAIR - A HUGE day at West Pender Middle School as the Career Fair made it's return. Thank you to all of the businesses who came together for such a special day for PCS students, and thanks to WPMS for hosting such a great event!
https://www.youtube.com/watch?v=99ARvmCS8lM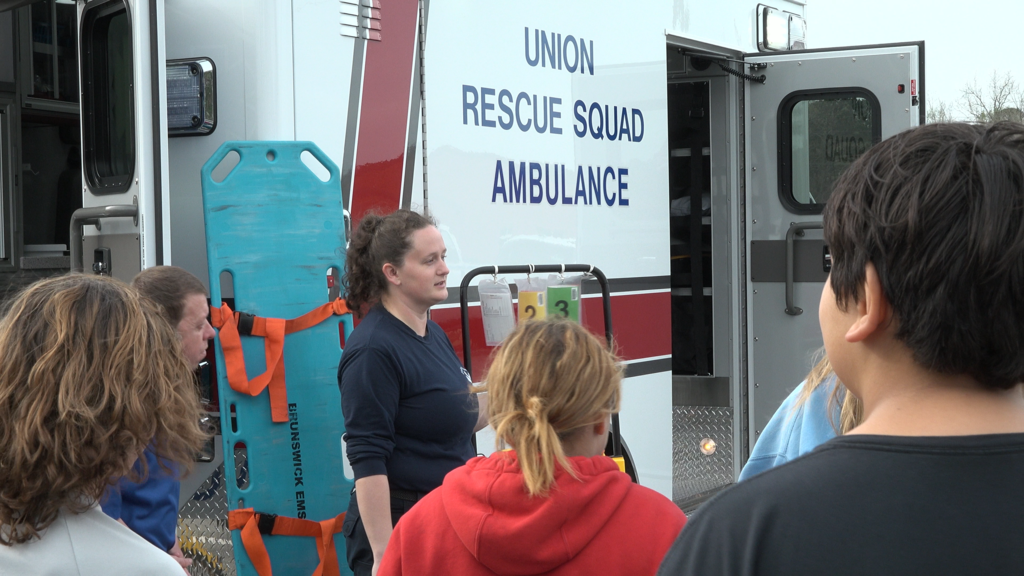 STUDENT OF THE WEEK - "He achieves by persevering and not giving up" Amalfi Ovalle-Ramos has earned high praise from his teacher. The Malpass Corner 4th-grader is big on math, soccer and chicken and he's the latest PCS Student of the Week
https://bit.ly/3iLZ8Ob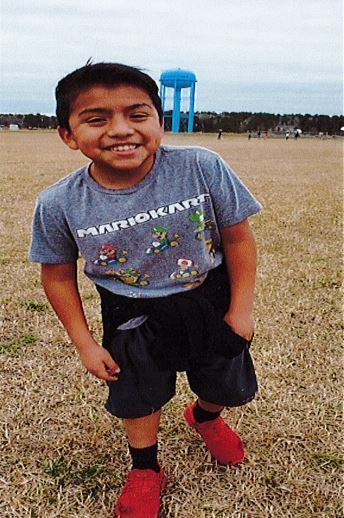 SAFETY FIRST - a big thanks to Sgt. Kittlaus with the Pender County Sheriff's Office who stopped by Cape Fear Elementary School this morning to show the students what deputies do for our community and how they keep us safe. #ThankYou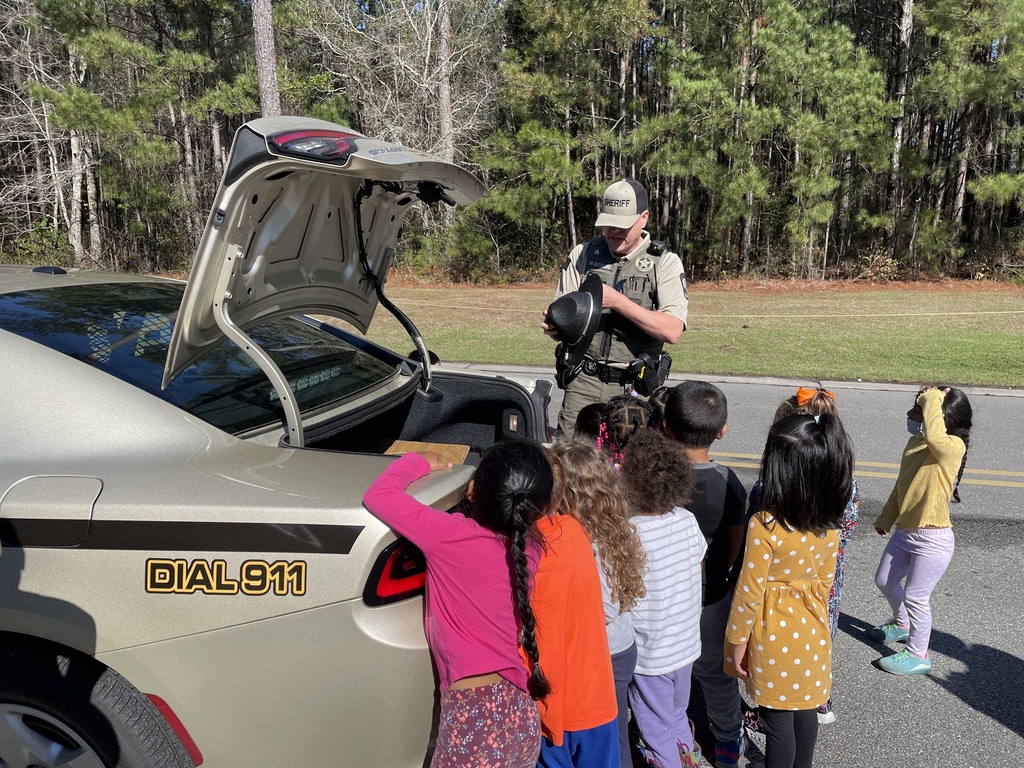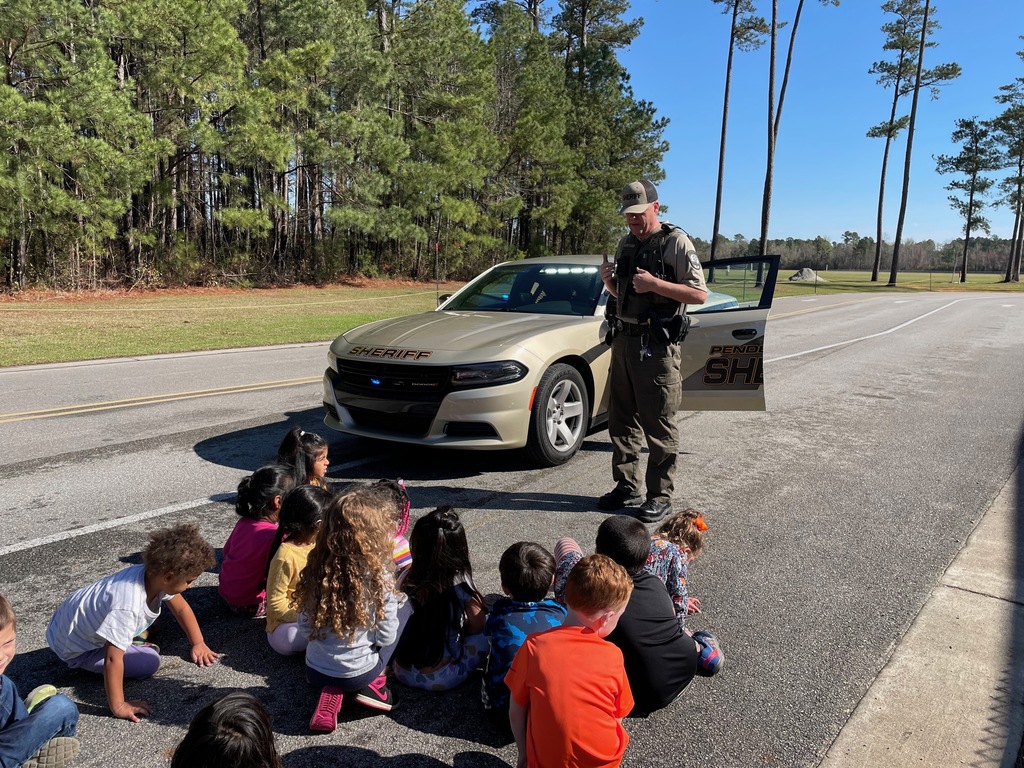 BE OUR GUEST - Penderlea School would like to invite you to the inaugural Penderlea Day on Saturday, March 26. Join us at the school from 10a-2p for a day of food, local vendors, live entertainment, an Easter egg hunt and more. We look forward to this becoming an annual event!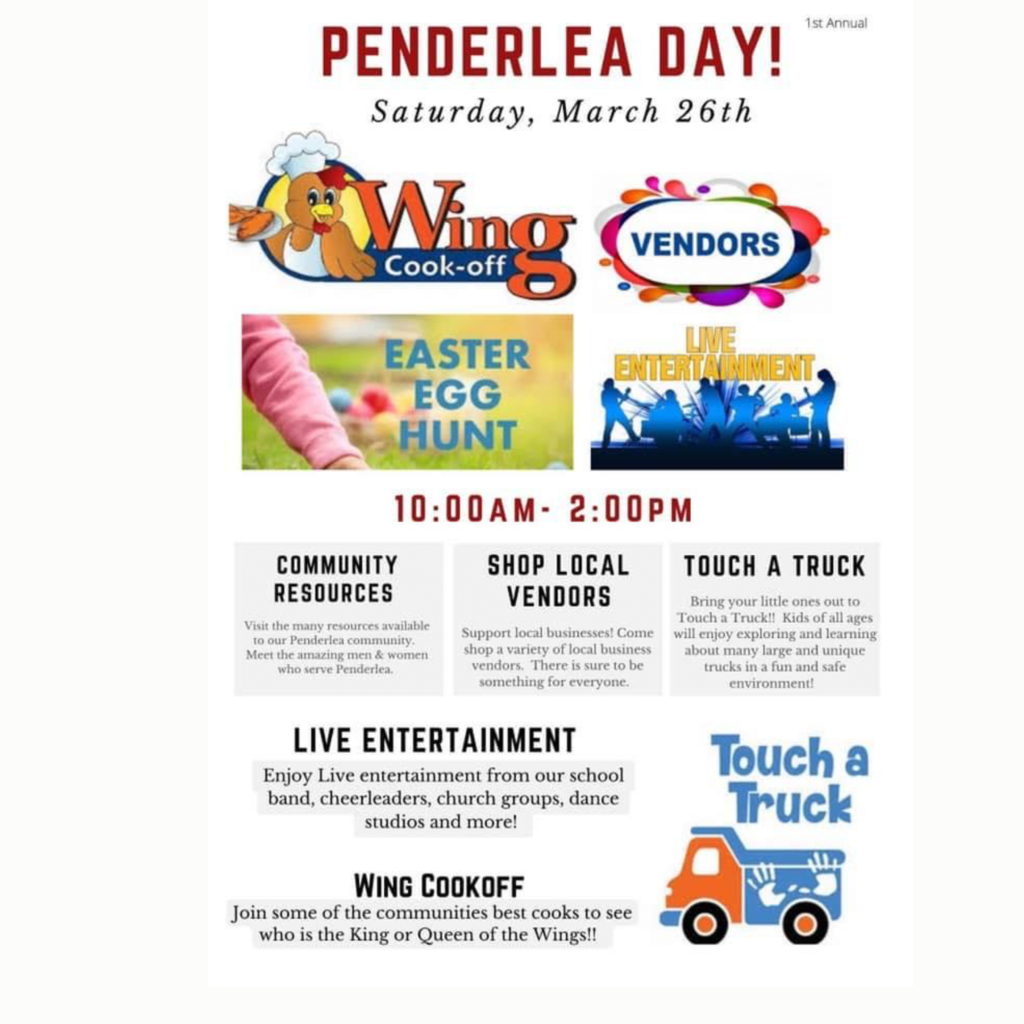 LASTING IMPACT - Dr. Charles Aiken is in his last few days with Pender County Schools - his legacy will live on in the Pender Innovative Learning Academy. Superintendent Dr. Steven Hill called the creation of the school an achievement "most would hang their career on". Instead, Dr. Aiken will continue to be a champion of public education at the North Carolina Department of Public Instruction. Thanks for all you've done and what you will continue to do for our students Dr. Aiken!
https://youtu.be/tvrMBPRFW6w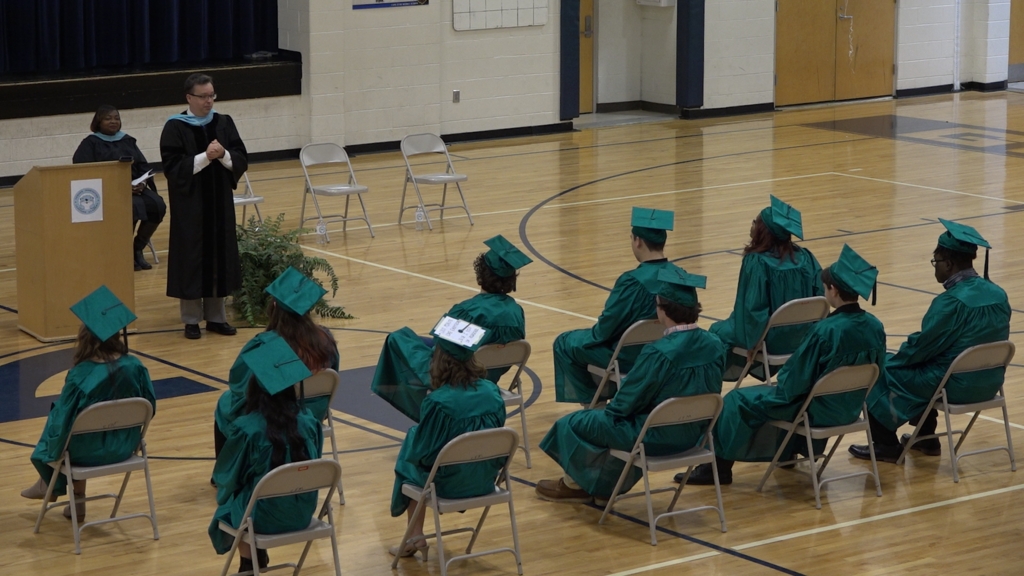 FEAR FACTOR - Stephen King and "I Know What You Did Last Summer" rank high on her likes - Mary Prince may be a fan of scary things, but she's not afraid of leading by example. The Heide Trask senior is the latest Star News Student of the Week
https://bit.ly/37NFnDL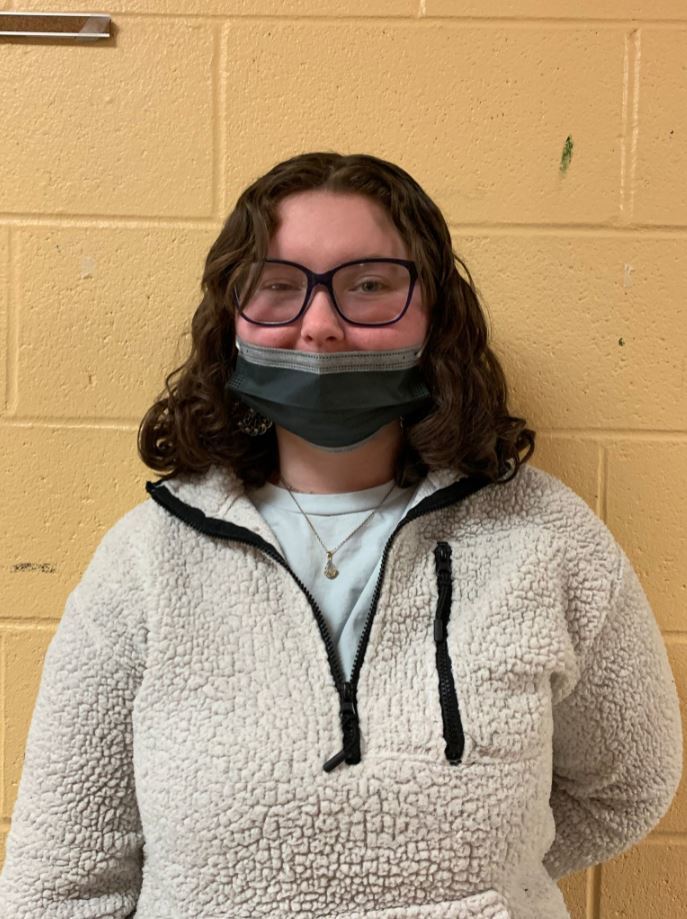 BATTLE TO THE END - congrats to the Battle of the Books team from Topsail Middle. A second place showing at regionals where ten teams competed. Seven points separated first and second place. Way to go readers!!!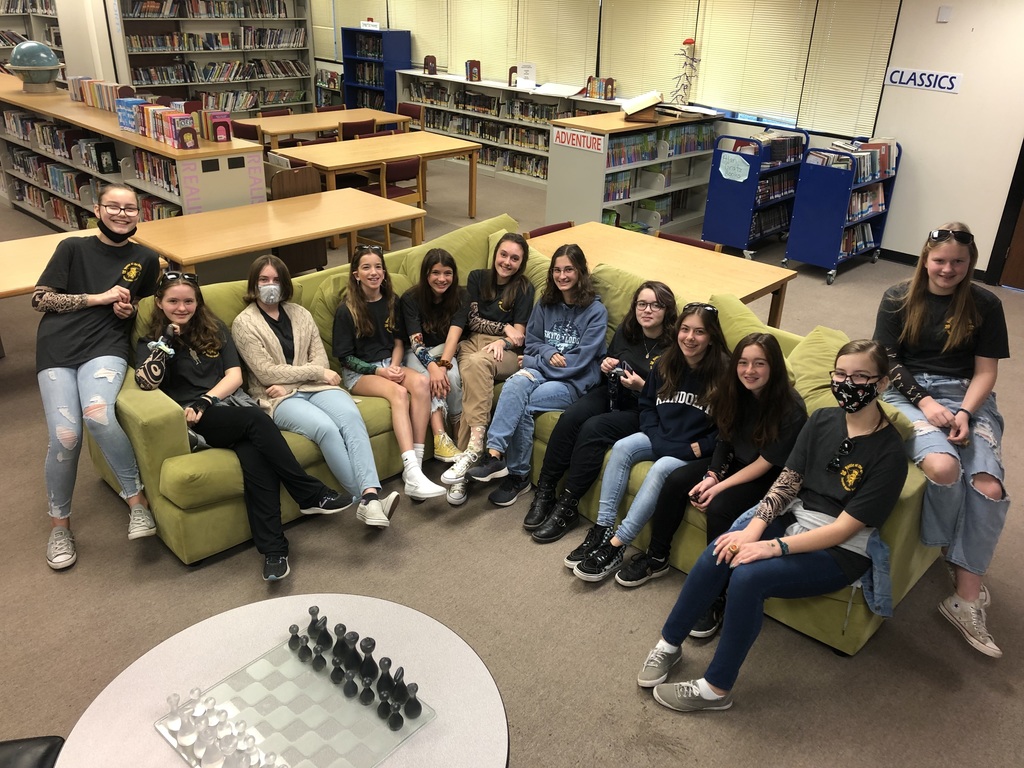 IT'S A "FAMILY" AFFAIR - Topsail High School's Advanced Theatre Arts program is presenting "The Addams Family Young@Part" April 29-May 1 at the Kenneth I. Lanier, Jr. Performing Arts Center. $10 in advance, $12 at the door.
LAS INSCRIPCIONES YA ESTÁN ABIERTAS - Padres, ya es hora de inscribir a su hijo/a en kinder para el próximo ciclo escolar, 2022-2023. Visite cualquier escuela primaria del Condado de Pender para inscribir a su hijo/a o para obtener respuestas a cualquier pregunta que pueda tener. También puede comenzar el proceso de registro en línea en
https://sites.google.com/pender.k12.nc.us/pcs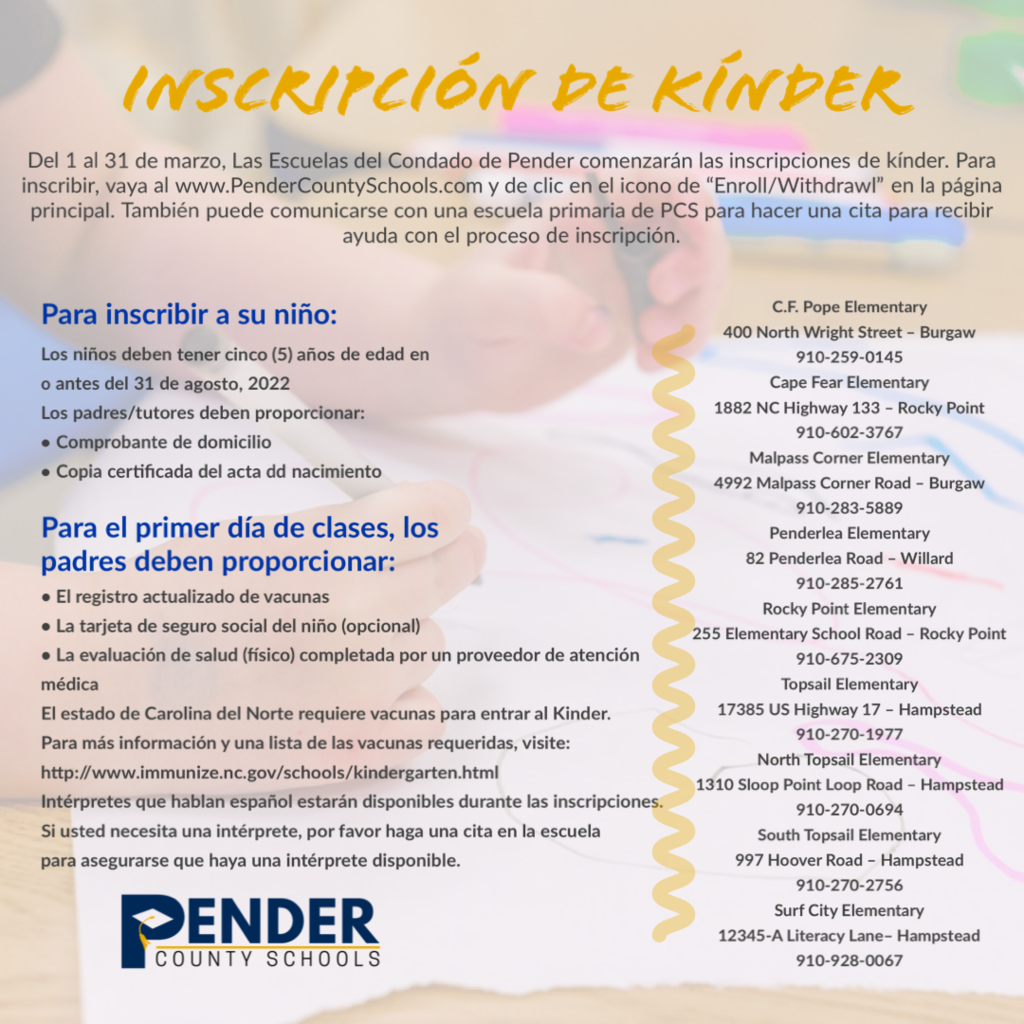 ENROLLMENT IS NOW OPEN - Parents, it's time to enroll your child for kindergarten for 2022-23. Visit any Pender County Elementary school to register your child or for answers to questions. Registration may also be completed online
https://sites.google.com/pender.k12.nc.us/pcs