WINTER WEATHER ALERT - Due to the threat of inclement weather, Pender County Schools will transition to virtual instruction on Friday, Jan. 21. Instructions for Friday participation will be provided to students prior to leaving school Thursday.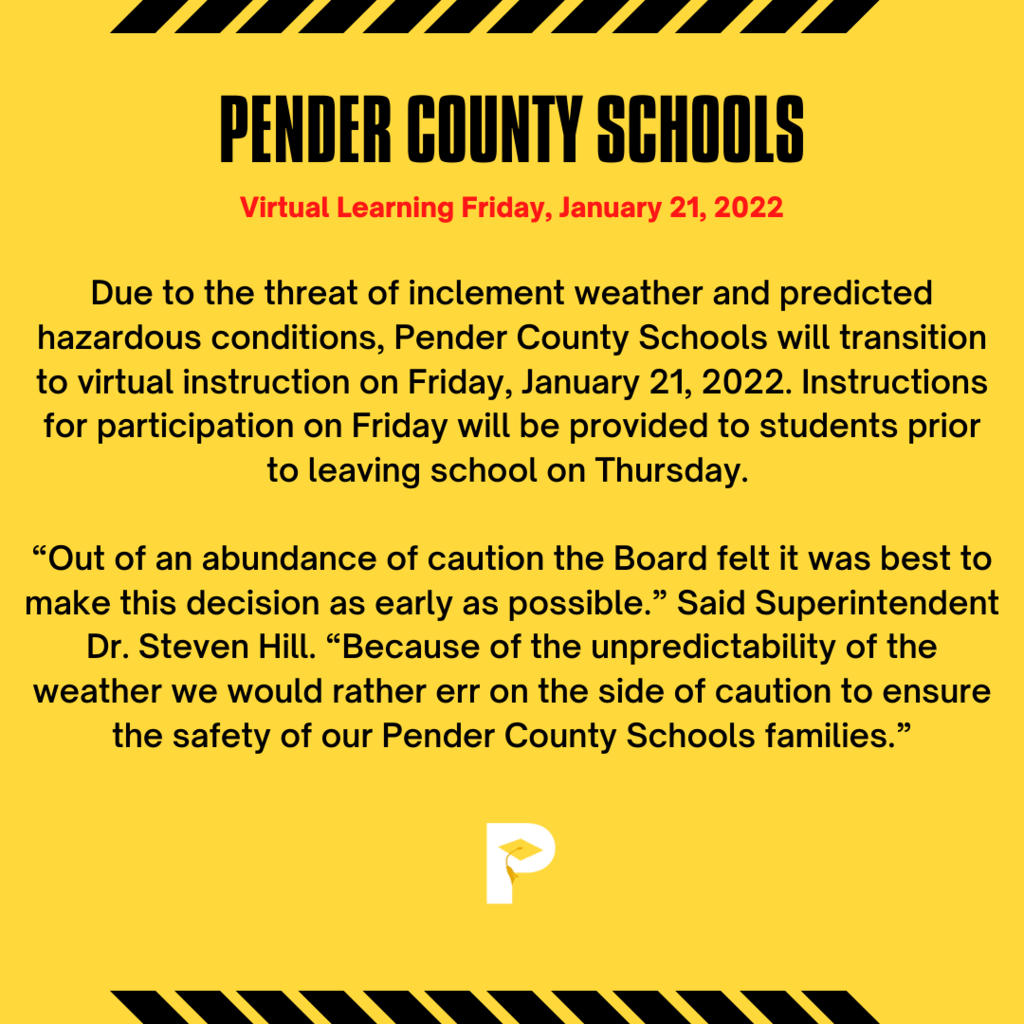 STUDENT OF THE WEEK - Ms. Carol Hett nominated Mattie Colclough as the Star News Pender County Student of the Week calling her one of Cape Fear Middle's ROCKS (respectful, ownership, cooperative, kind, safe). Click to read more about the 8th grader
https://bit.ly/3tGqvQs
We are deeply saddened by the tragic death of a Pender County Schools student who died as a result of a shooting Saturday evening. Our thoughts and prayers are with the student's family as well as the Surf City Middle School family. This painful loss will raise many emotions and questions for our school community, especially our students. Counselors and the school psychologist will be available to help with the needs of students, parents and school personnel when classes resume on Tuesday. "The senseless loss of such a young life is difficult to understand." Superintendent Dr. Steven Hill said. "Anytime you lose a student, regardless of circumstance, it's felt across the district. We will be here for our students, faculty and staff who need any extra support over the days ahead."

REMINDER - In observance of Dr. Martin Luther King Jr. Day, Pender County Schools will be closed on Monday, January 17.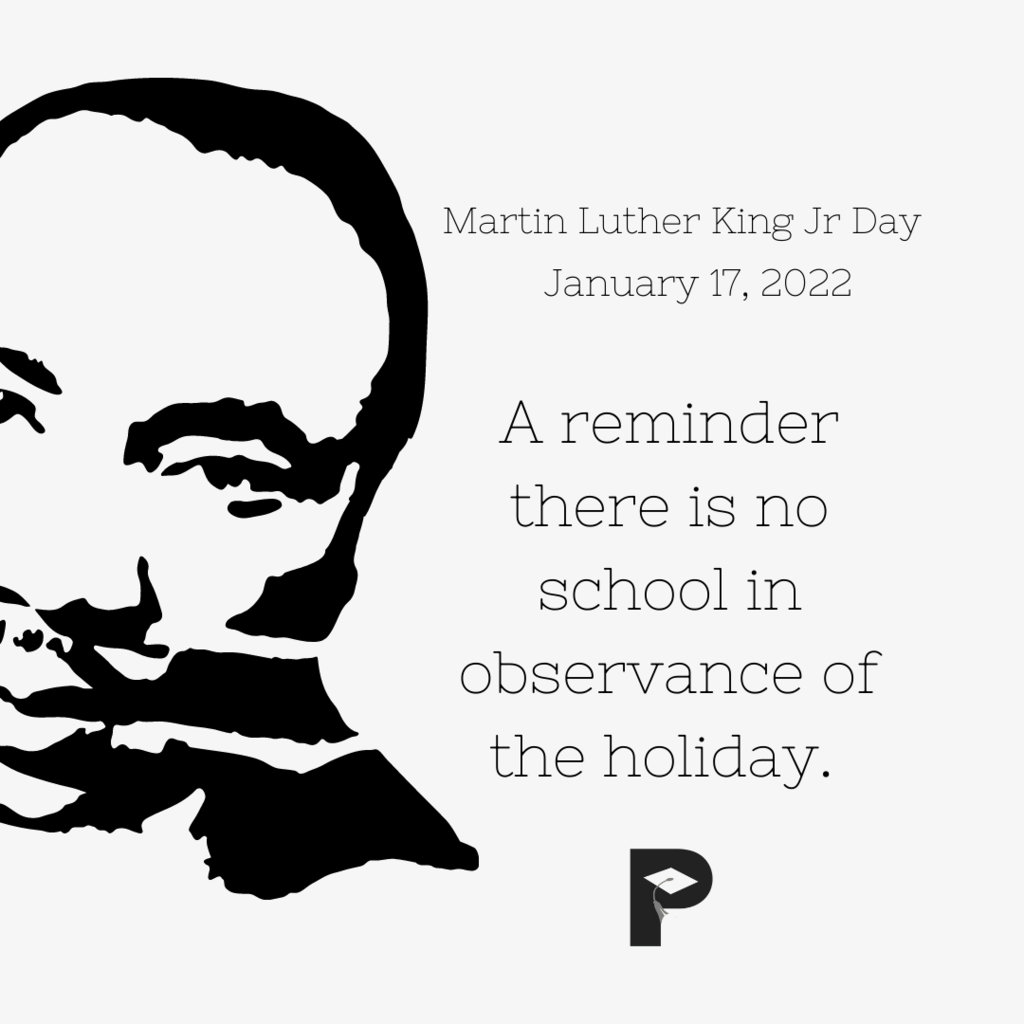 Students from across the district checked the "S" box from STEM classes at the District Science Fair at Cape Fear Elementary School. Winners move on to the regional round at UNCW. Congrats to all on a very informative and creative evening. #STEM
https://youtu.be/-VpXOGzqZ6w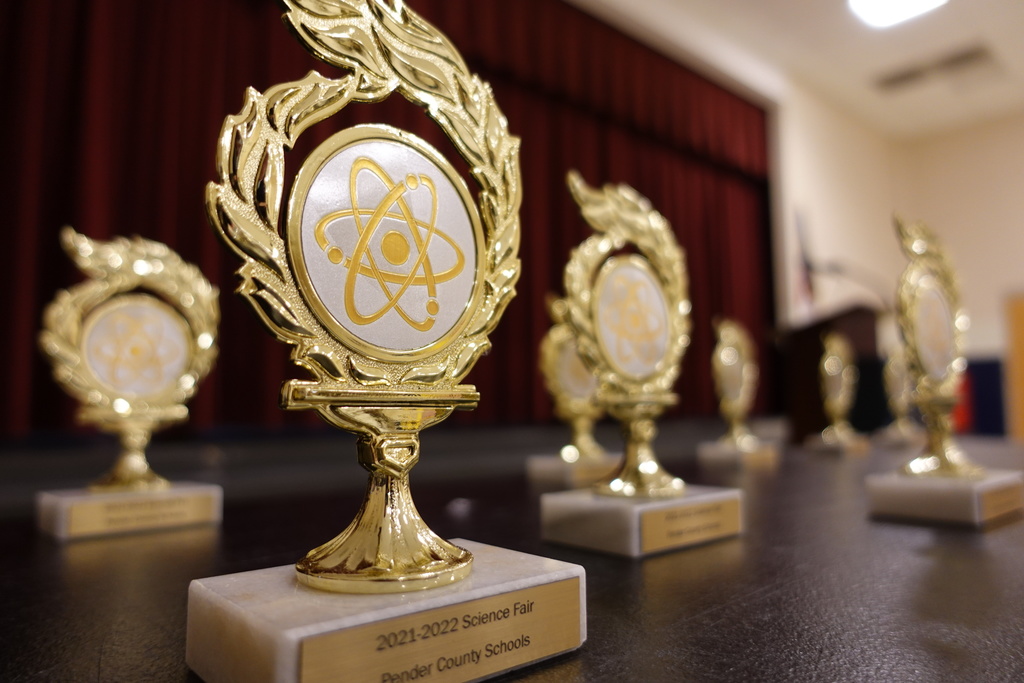 NEVER TOO EARLY - just a reminder that the deadline for submitting applications to Pender Early College High School for the 2022-23 school year is Monday, January 31, 2022. Follow this link for the application -
https://bit.ly/34KvBAN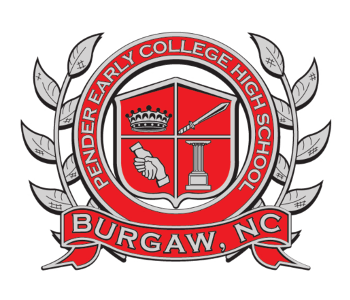 The district wide science fair is underway at Cape Fear Elementary School. More to come as the projects are judged and awards are handed out.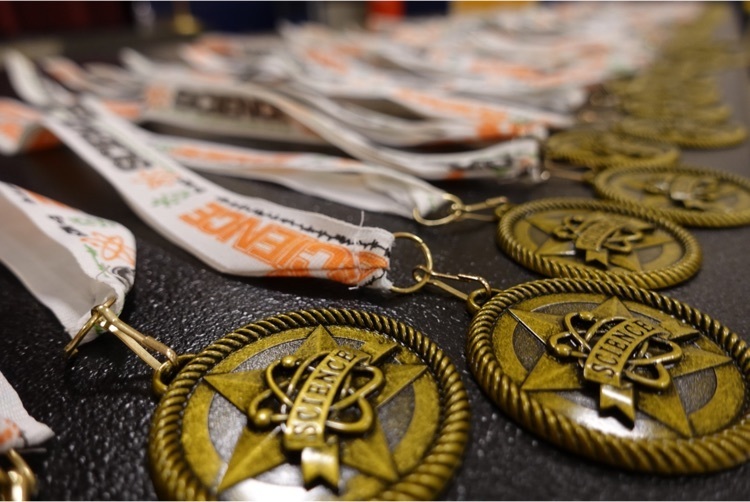 To help with recent staff shortages, a new directive by Gov. Roy Cooper will allow state employees to serve as substitute staff in schools. As a reminder here are the requirements for substitutes and bus drivers who are seeking to work with Pender County Schools. Becoming a substitute teacher -
https://bit.ly/31ZdMgs

BEST OF THE BEST - Topsail wrestler Ethan Blevins is ranked number one in the state with a perfect 36-0 record. Jackson Fuller from the StarNews caught up with the junior. You can read the story here
https://bit.ly/3zTW9ez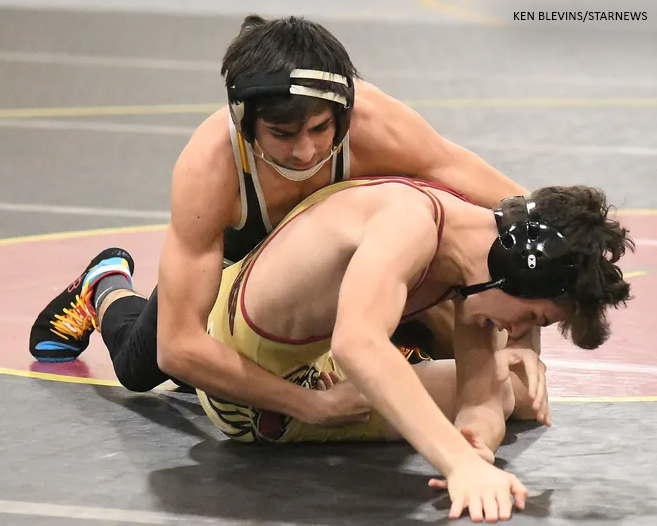 Admires mom and dad and has a goal to land on the honor roll in college - Mecca Walker is checking the right boxes early so it's no shock the Surf City Middle 7th grader is this weeks Star News Pender County School's Student of the Week
https://bit.ly/3FnY9wF
During the Board of Education meeting Christie Brown (PECHS) and Dr. Larry Obeda (THS) accepted certificates from the State recognizing their outstanding graduation rates. Board Chair Brad George accepted for Pender County Schools which was named a Top Ten district.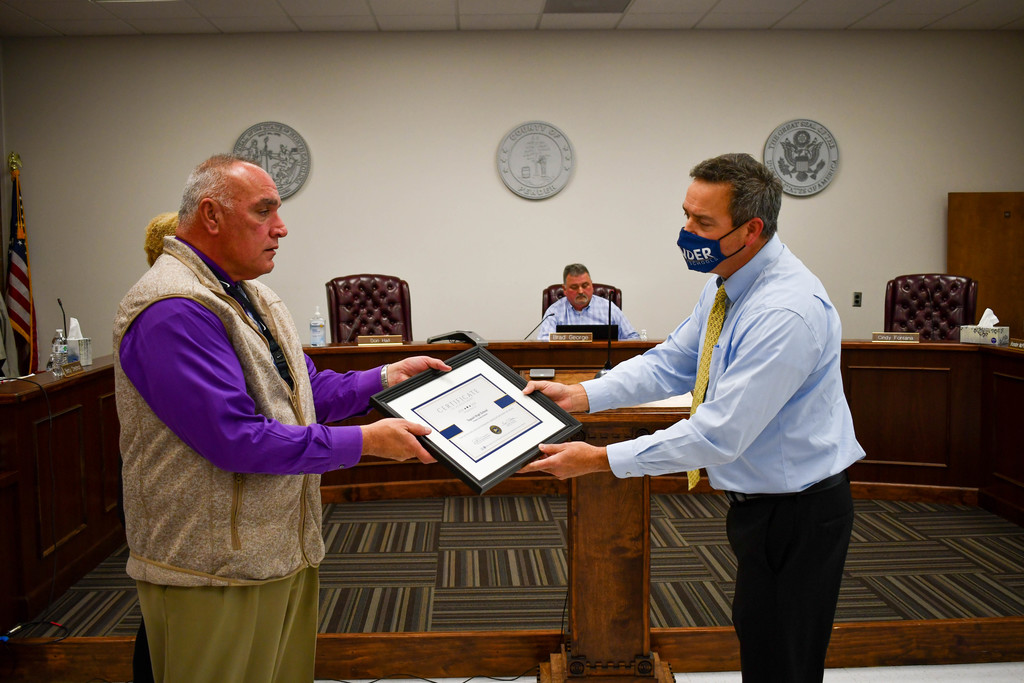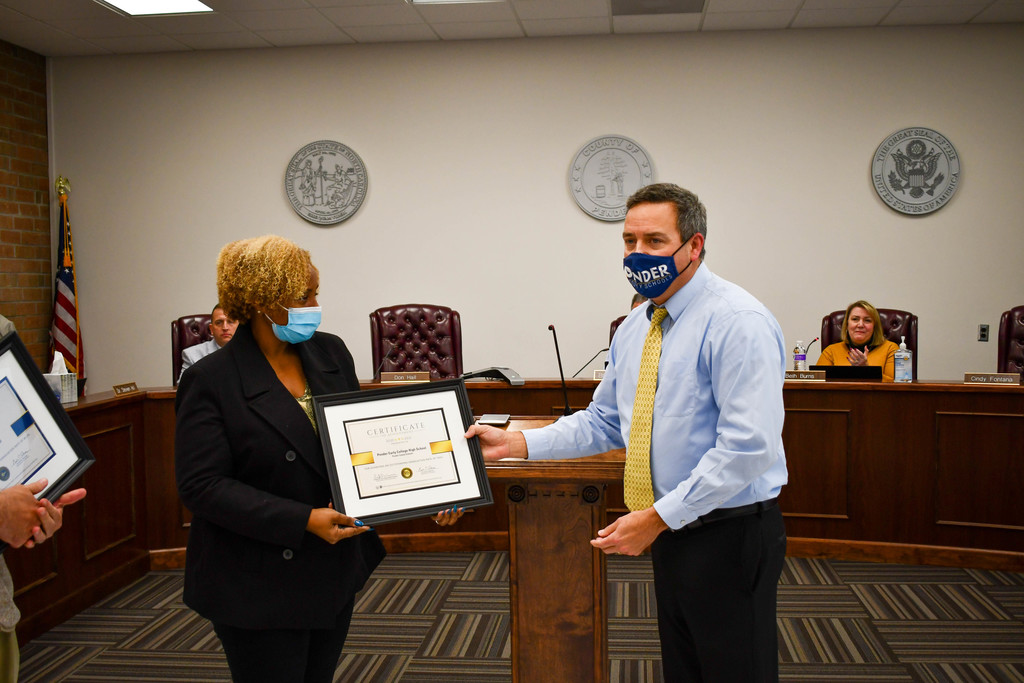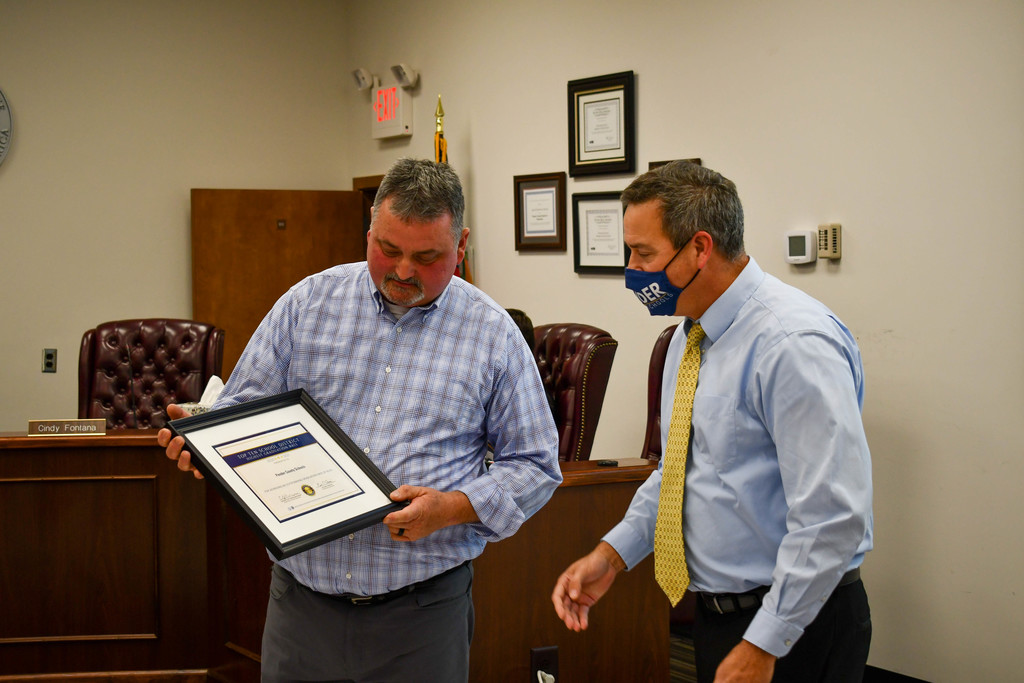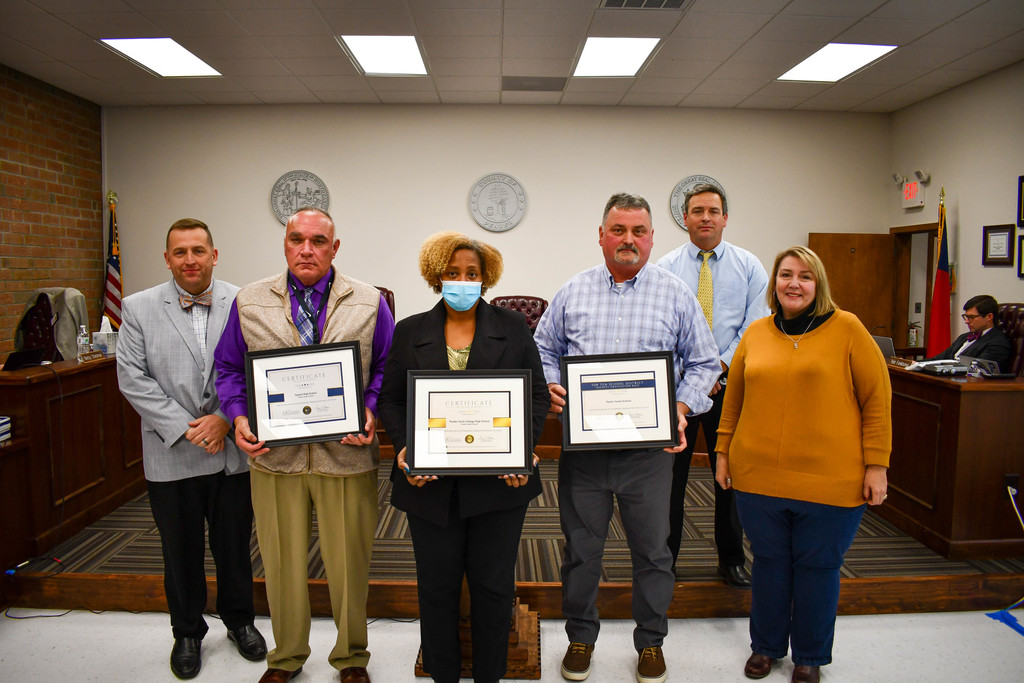 Walk the Walk - Pender County Schools was recently recognized as a "Top Ten" school district for graduation rates (93.2%). Pender Early College High School achieved 100% graduation for 2020-21, Topsail High School achieved 95.2%.
https://bit.ly/3K2mT12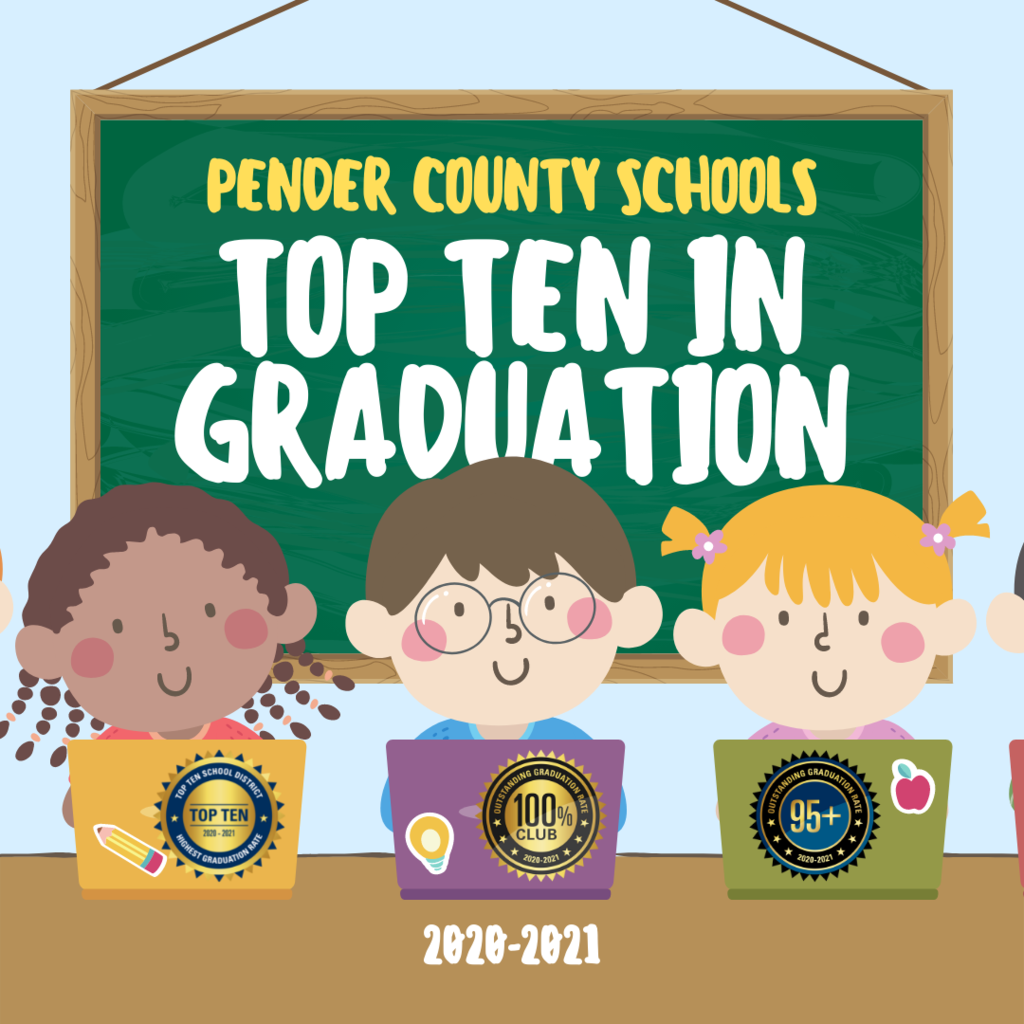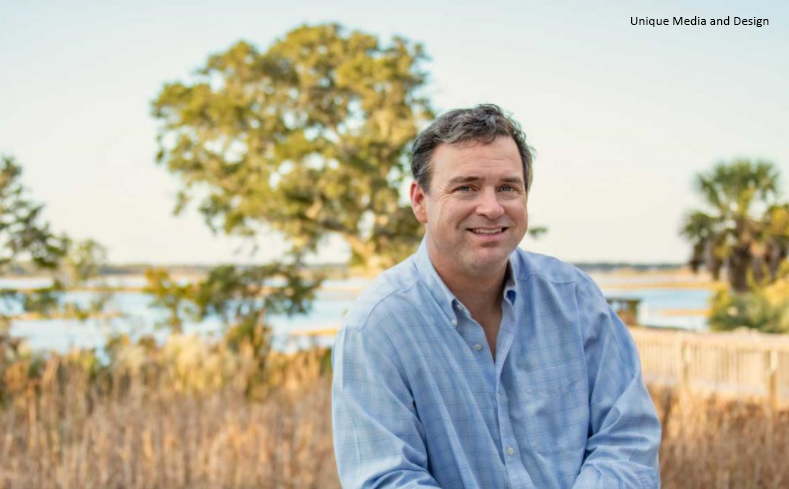 After averaging 12 points in two wins over the holiday break,, Topsail's Lexie Dawson was named the StarNews Athlete of the Week
https://bit.ly/3qbgF71
(photo courtesy - Star News)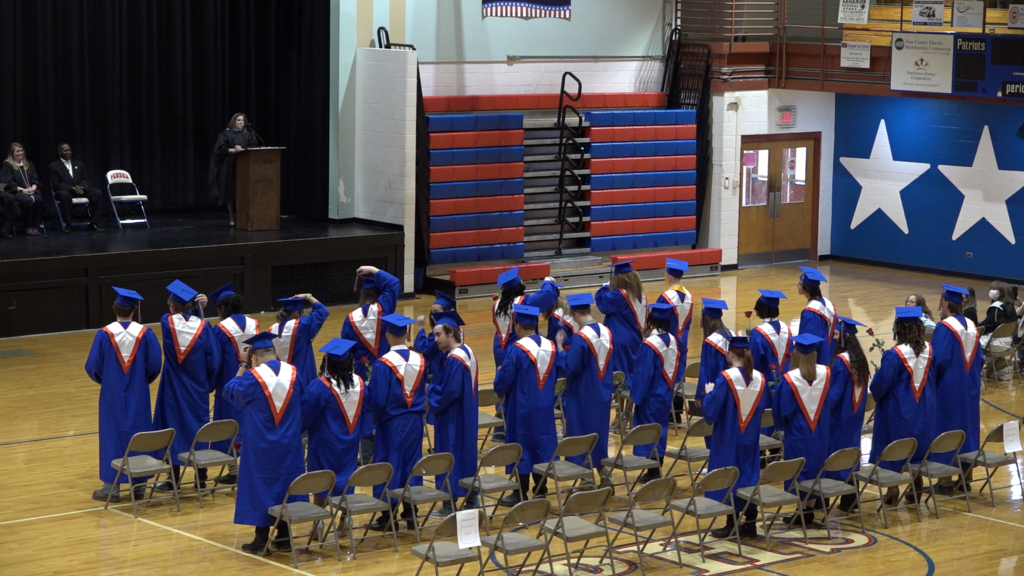 As a 1st grader at Surf City Elementary Addie Timaeus already has her sights set on college, just don't interrupt her if she's talking about it. She's a fan of nature and Mississippi Mud Cake and she's the latest Star News Pender County Student of the Week
https://bit.ly/3mYIeOP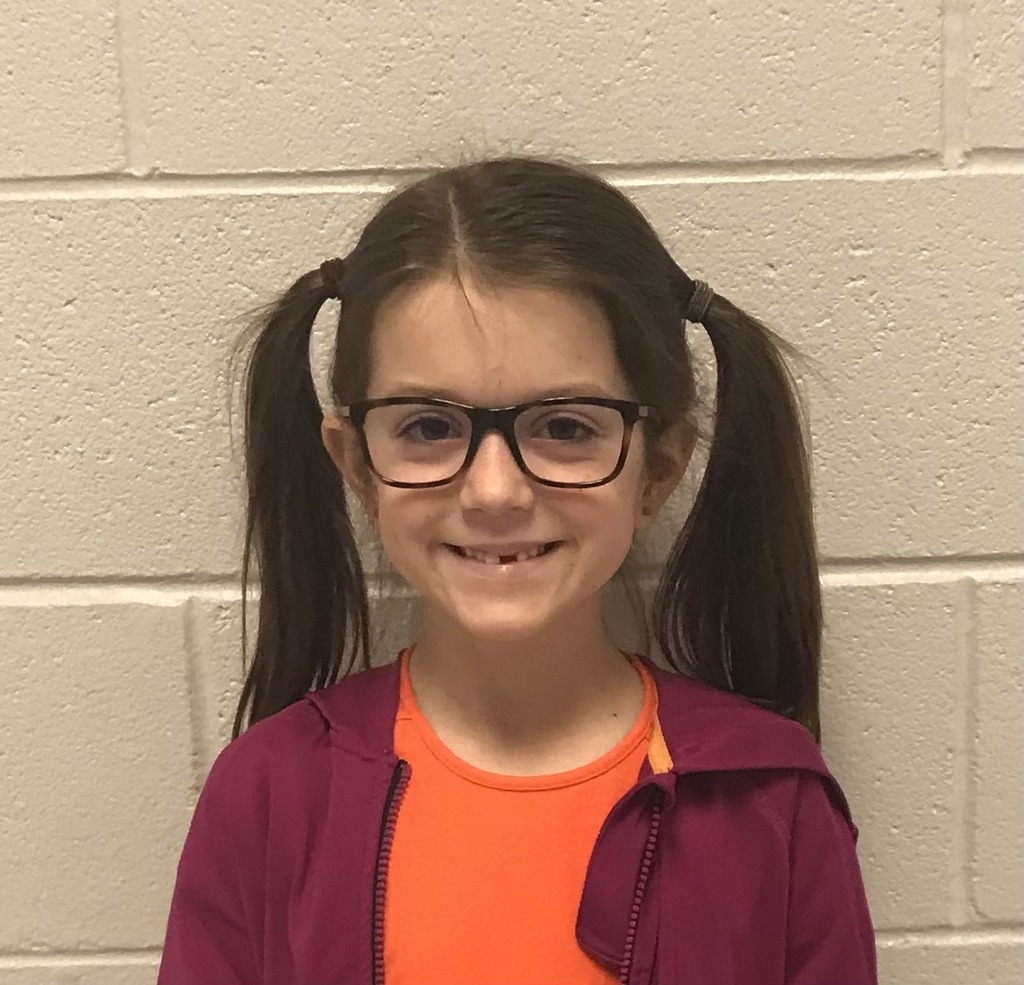 CHICKEN DINNER!! - It's possible considering these are the December winners in the Publix School Stars promotion. Each will receive a $20 Publix gift card because someone thought they had gone above and beyond at their school. Nominate here
https://bit.ly/3uZshuO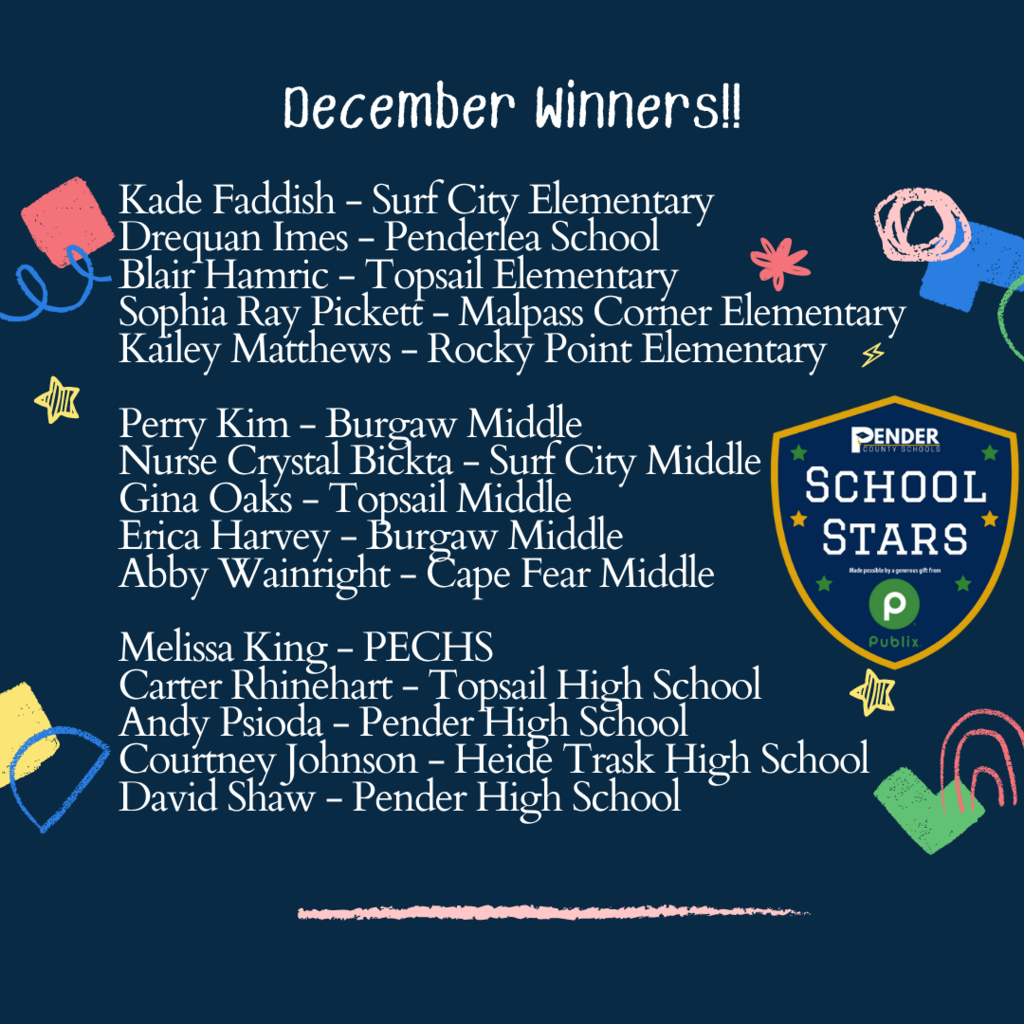 Due to COVID-19 issues, the Pender HS varsity girls basketball game vs. Laney scheduled for tonight has been canceled. Pender Varsity Boys will play at Laney 6 pm as scheduled. No JV games tonight. PHS plans to resume varsity girls basketball activities as soon as possible.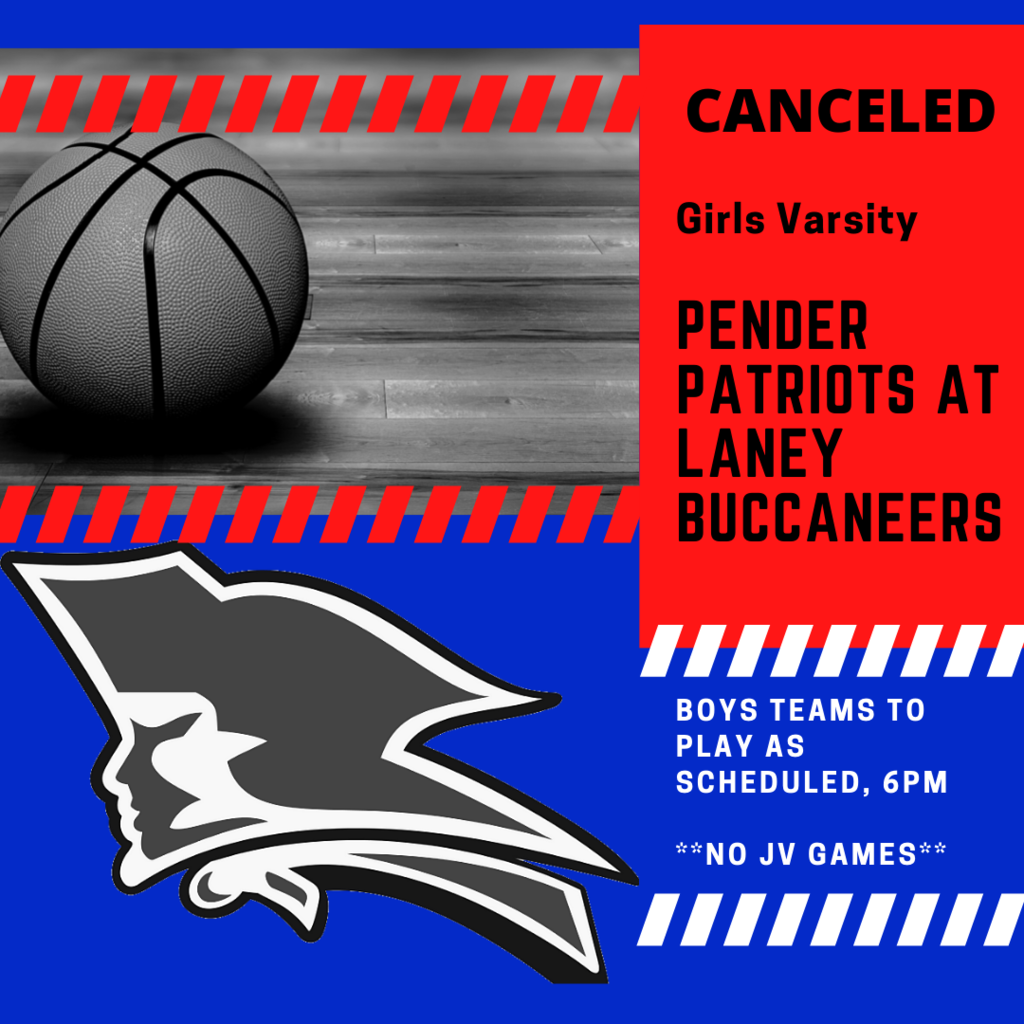 Spots for Effective Teacher Training at CFCC's Burgaw Campus are filling up. Remember this course is mandatory for substitute teachers in Pender County Schools.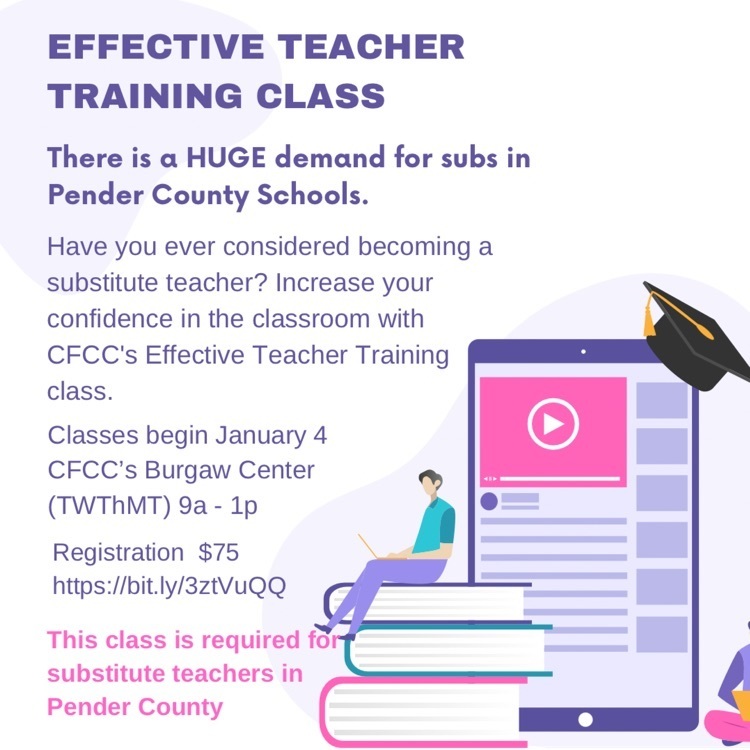 BOARD OF EDUCATION - special meeting, Tues Dec. 29, 9 a.m.. The purpose of the meeting is to discuss the NCDHHS Contract with Pender County Schools, Commissioners & BOE Joint Resolution , CFES-CFMS Fire Suppression System, and Pender County School district masking protocols.