ROCKY POINT, NC – Cape Fear Middle School sixth grade science teacher Penny Wolff has been selected to take part in the North Carolina Space Education Ambassadors (NCSEA) program. Ms. Wolff is one of 16 teachers selected to join the program.
"Space is our next frontier." Said Ms. Wolff. "With constellations of satellites being developed, we cannot leave NC students behind."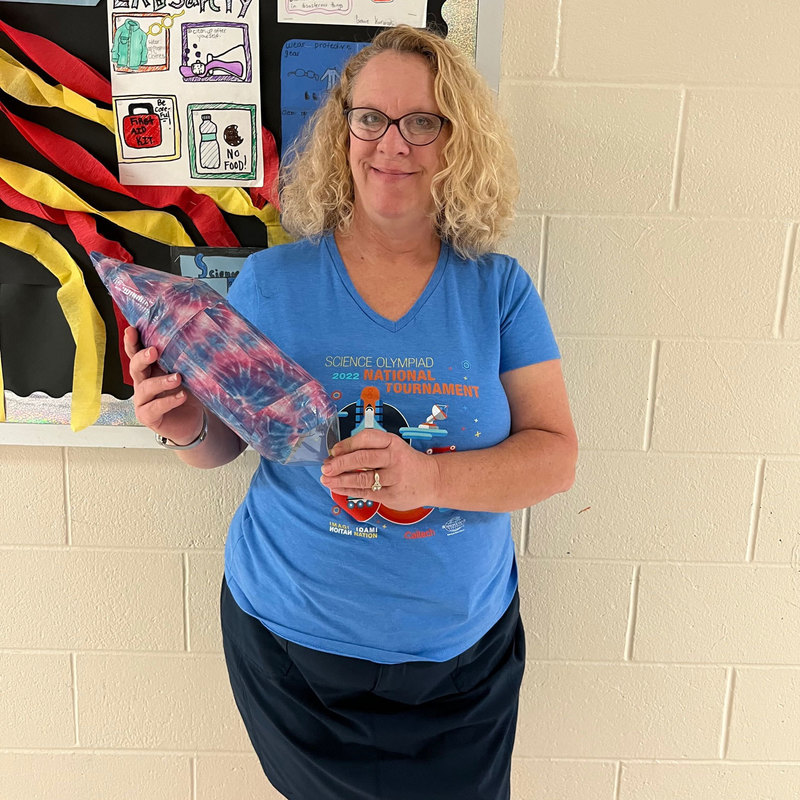 The NCSEA program brings together teachers who deliver NASA educational content to their classrooms.
"Mrs. Wolff has been a great addition to our staff. We are very fortunate to have someone with her experience, work ethic and a dedication to see her students succeed." said Cape Fear Middle School principal Bobby Simmons.

Working in collaboration with NASA Langley Research Center in Hampton, Virginia the NC Space Grant partners with NASA education specialists from various NASA centers to provide professional development seminars following NASA Next Gen STEM education themes.
"We are pleased to welcome our newest group of Space Education Ambassadors," said Jobi Cook, the associate director of NC Space Grant. "These teachers offer a diverse range of creativity and demonstrate an eagerness to collaborate, which will make for a productive year. I am excited to witness their growth as they professionally develop and expand their network to include NASA leaders."
During the summer of 2023 Ms. Wolff and the rest of the ambassadors will take a trip to NASA Langley joining NCSEA teachers from the 2021 and 2020 cohorts whose trips were delayed due to COVID-19. The teachers will tour the facilities and learn from NASA scientists, engineers, and education specialists.