BURGAW, NC – The Pender County Board of Education is pleased to announce the appointment of Dr. William Bradley (Brad) Breedlove as the new Superintendent of Schools. Dr. Breedlove will succeed Dr. Steven Hill who retired earlier this month after serving since 2017. Currently Dr. Michael Bracy is serving as interim superintendent.
Dr. Breedlove will step into his new role January 1, 2023.
"I am very honored and excited to serve the students, families, and communities within Pender County." said Dr. Breedlove. "The success of the students in Pender County Schools is a testament to the teamwork between teachers, staff, administration, parents, and the various community partners. I am very honored to work with this amazing team of educators. Pender County Schools has a track record of success in preparing students for life beyond graduation and to be a part of this team is a true honor for me."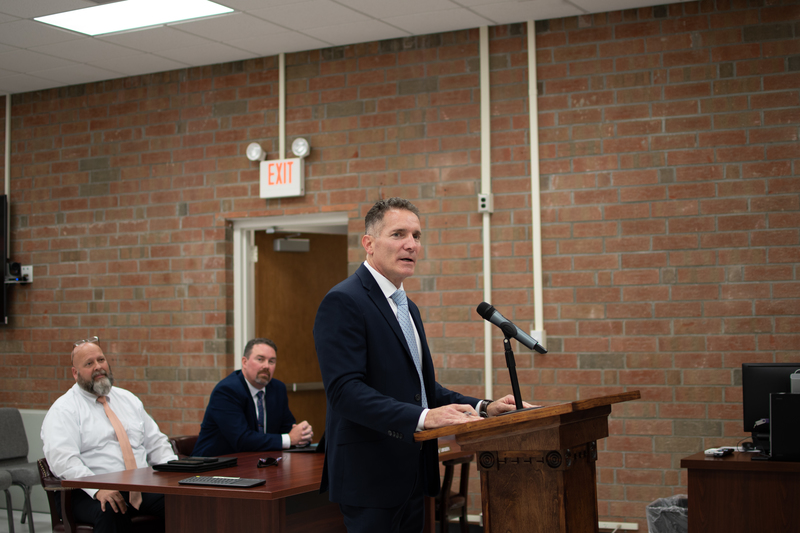 Prior to moving into his new role with Pender County Schools, Dr. Breedlove spent 23 years climbing the ranks of Union County Public Schools where he most recently served as Chief Academic Officer which supports the superintendent by overseeing all areas of teaching, learning, and school performance.
"As board chair I would like to welcome Dr. Breedlove to the Pender County Schools family," said Pender County Board of Education Chair Brad George. "As Chief Academic officer of one of North Carolina's top performing districts with 53 schools, 43,000 students, and 5,000 employees the Board felt he would be a great leader to continue the success and move the district to the next level."
Ahead of becoming the Chief Academic Officer in 2018, Dr. Breedlove served in various leadership roles within Union County Public Schools including Director of Secondary Education and Director of School Performance.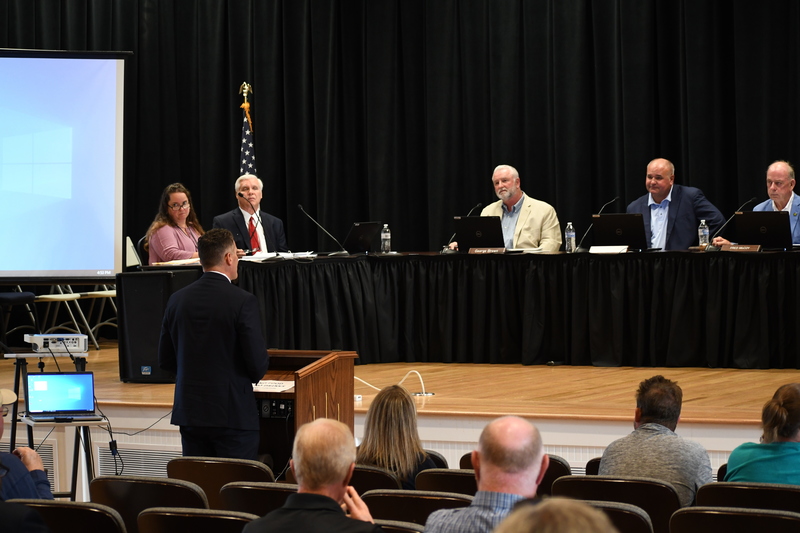 Before moving into district-level leadership roles, Dr. Breedlove served as a high school principal for eight years (Monroe High School, Weddington High School). Under his leadership the graduation rate at Monroe High School increased from 73.7% to 84.4% in his first year. Dr. Breedlove cited the hard work of staff and students after being selected as the 2016 High School Principal of the Year by the North Carolina Principals and Assistant Principals Association. He was also named North Carolina High School Principal of the Year (2014), Union County Public Schools Principal of the Year (2013-14) and the Wells Fargo Southwest Regional Principal of the Year (2014).
Dr. Breedlove served as Assistant Principal at Monroe High School for two years and also taught social studies for six years at Sun Valley High School where he coached football, basketball and track.
A graduate of Duke University (B.A. History), Dr. Breedlove also played football and ran track for the Blue Devils. He received his master's degree in education from DePaul University, his Certificate of Educational Leadership from Winthrop University, and his Doctorate in Educational Leadership from High Point University.
Dr. Breedlove and his wife Myriam have two children Payton, and Jalyn.