(Burgaw, NC) - Pender Early College High School and Topsail High School were both recently recognized by the North Carolina Department of Public Instruction and the State Board of Education for their outstanding graduation results.
Pender Early College High School achieved a 100% graduation rate while Topsail High School finished the 2020-21 school year with a 95.2% graduation rate.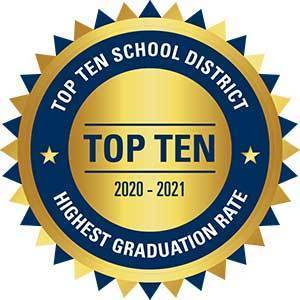 "Ensuring that every student who starts 9th grade finishes with a diploma and is well prepared for the challenges of college or career is one of the highest goals that our state and nation strive to achieve," wrote a joint statement from State Superintendent, Catherine Truitt and State Board Chairman, Eric Davis. "We recognize the hard and important work accomplished by students and educators, especially during the past year's difficult challenges."
Pender County Schools was also recognized as a "Top Ten" school district graduating 93.2% of students overall.
"The past two years have been challenging for our students and school communities due to the pandemic," Pender County Schools Superintendent Dr. Steven Hill said. "When schools were closed in 2020, our district didn't stop teaching, and our students did not stop learning. Thank you to everyone who went above and beyond to ensure Pender County Schools students had a successful 2020-2021 year."